"Waving in the Wind"
Waving in the Wind was accepted into Quilts=Art=Quilts at the Schweinfurth Art Center.
Location: 205 Genesee St. Auburn NY 13021
Dates: The exhibition is from Oct. 15th 2020 to Jan. 10th 2021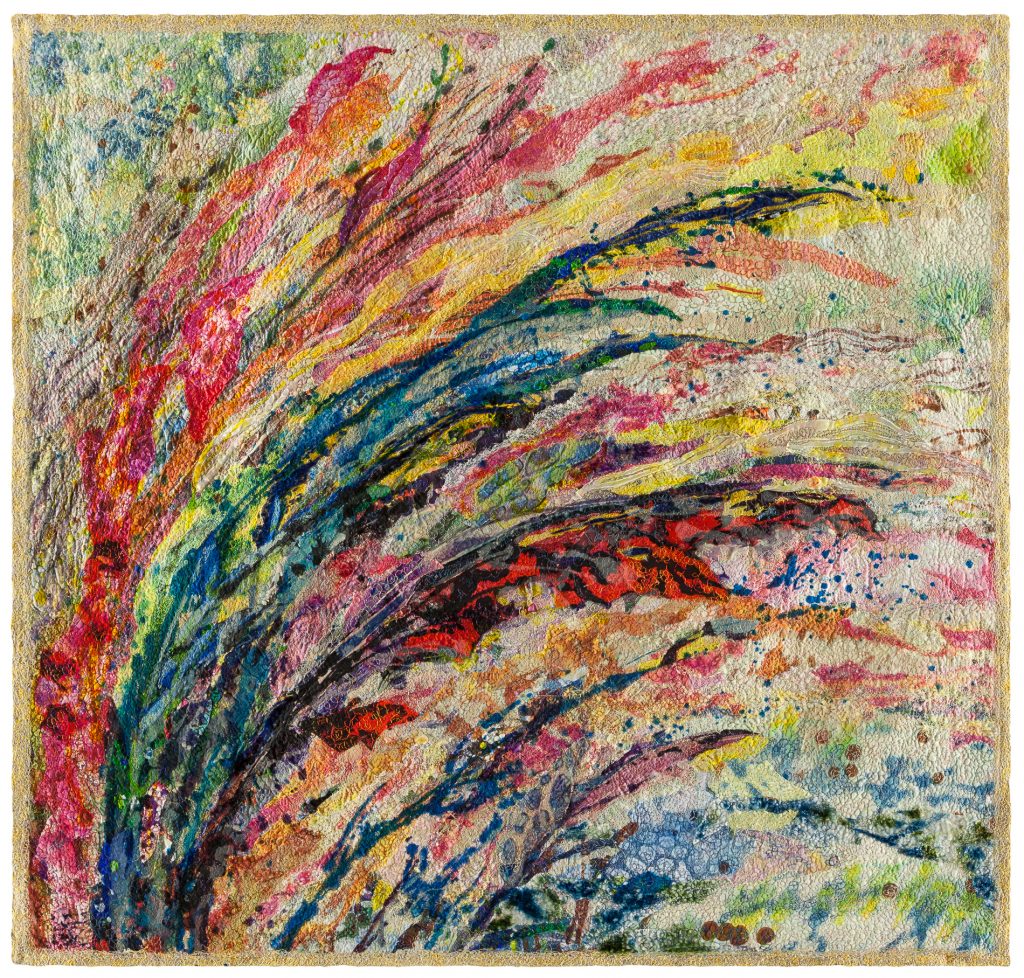 "Prayers Going To Heaven" Featured at the Opening of Quilt National 2019 in Athens Ohio at The Dairy Barn Arts Center
Welcome to a glimpse into my life…
I have been an artist all my life, studied art and incorporated art into my very existence. Through the use of fabric, quilting, thread, beads and paints, I layer my vision into an artistic conception of fiber art.
Make sure you visit my gallery.
Click here to purchase my book, Marianne R. Williamson: Textiles in Motion